Our Pre-K program prepares students for Kindergarten through an
educational curriculum that encourages children to develop a love of learning.
Our Pre-K students enjoy a broad curriculum including:
Circle time: calendar, math skills, reading, show-n-tell, music
Centers include 10 interest areas including:
Reading, Writing, Art, Blocks, Dramatic Play, Math/Numbers, Music/Movement, Nature & Science, Sensory Play, Small Motor/Manipulatives
Theme of the Week centered around the Alphabet
Library
Religion time
Snack
Academic time and play exploration
Fine motor skills & Gross motor skills development
Field Trips
and more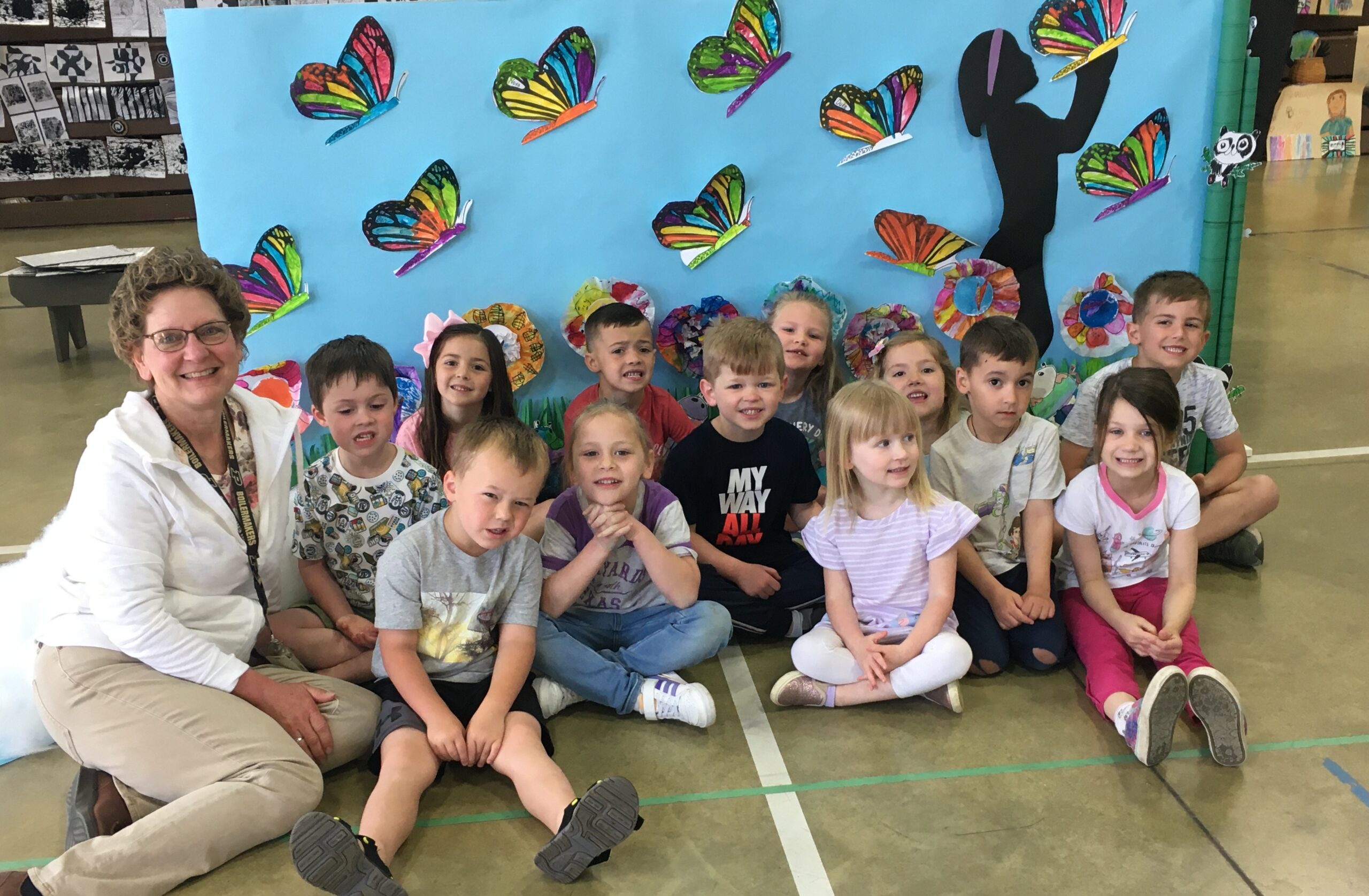 Through their time at St. Peter our Pre-K students gain knowledge and develop a variety of skills including:
Academic foundations including English/Language Arts,
Math
, Science, and Social Studies
Social and emotional development
Communication skills

Approaches to Play and Learning
Creative Arts
Physical Health & Growth

Paths to Quality
We are have reached Level 3 in the Paths to Quality program.
Paths to Quality is a program to ensure safety and academic quality in the classroom and school through the Family and Social Services Administration of the State of Indiana.
Enrollment Requirements
Our Pre-K students need to be 4 years old by August 1. You can contact the school office at 574-896-5933 to learn more about your Pre-K program.
Our Pre-K Teacher
Mrs. Malecki has 39 years of teaching experience. She has a Bachelor's and Master's Degree in Elementary Education with an endorsement in Kindergarten and Reading. She has taught Pre-K for 5 years and kindergarten for 22 years, along with Title 1 Reading, 4th grade, and Middle school. Mrs. Malecki definitely has a love for teaching and loves to see children develop and succeed academically and socially.